Founder of Masters Commission International Network. Lloyd and Chris currently serve in Waco, TX as Lead Pastors of Victorious Life Church, Believing that "Changed people—Change people," The Zeiglers strive to live life as a love letter to Jesus. Encouraging and challenging all who come in contact with them, they leave behind a passionate, wholehearted declaration, "When someone believes in you—you win, but when you believe in you;
EVERYBODY WINS!"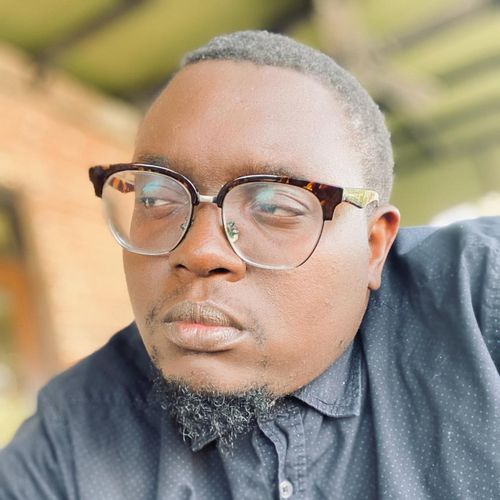 Pastor Tre' Baldwin is married to Tracy Baldwin and they have three children - Camden, Camielle, and Campbell. People say that Tre doesn't meet a stranger! Tre' has a strong passion for people and meeting them where they are in Christ so that he can help them have a better relationship with Christ. Tre' is a college student who coaches his children in their respective sports and serves in the community in various leadership and volunteer capacities.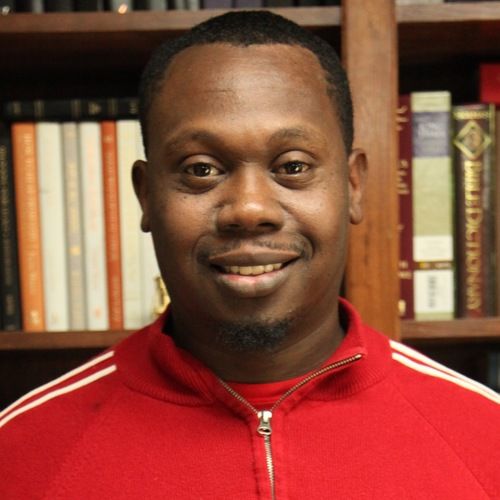 Pastor Reggie serves as the Worship Pastor at VLC. He is married to Angela. They have three beautiful children together; Olivia, Sebastian, and Dennis. At church, Pastor Reggie loves coaching people to reach their potential in whatever goals they desire. Outside of the church, Pastor Reggie loves traveling, spending time with his family, volunteering in the community, and watching his kids participate in youth sports. Pastor Reggie loves people and would love to get to know you.
Jessica Visser is the Financial Administrator at Victorious Life Church, but she-along with other staff members- wears many hats. She can be found teaching classes, reconciling bank accounts, leading worship, or entertaining children. She has been in ministry for over two decades, but is fairly new to Waco- moving here with her husband and two young children from The Netherlands in 2018. She and her husband endeavor to "amplify" Christ and present their lives to God as "a stage for His glory."
MASTERS COMMISSION USA DIRECTOR
Yoni was raised in a small town in Missouri, he comes from a loving family of powerful leaders. His heart is to build leaders with strong character that will change a nation for the kingdom of Christ. He believes that this generation is the most gifted generation. And knowing, as Edwin L. Cole writes, "A man's talent can take him where his character cannot sustain him;" Yoni believes that it is our duty as ministers and leaders of the Gospel to coach and mentor young people to live a life of character; a life that will inspire and encourage others to surrender to God.
Tracy Baldwin is married to Pastor Tre' Baldwin and together, they have three children - Camden, Camielle, and Campbell. Tracy loves helping ladies get a better understanding of God's Word. She enjoys laughing with her husband, all things related to Bible-journaling, watching her children play sports, cooking, earrings, and shoes!
Joan has been a part of the staff team since 2015. She is passionate about Jesus, the Word, and the Church, and she is committed to imparting that passion to others. Joan was raised in Southern California, and has a huge family whom she loves and adores. She's had the opportunity to speak at events and churches all over the US, as well as the opportunity to travel to other countries like El Salvador and Moldova and minister alongside the Masters Commission team. Joan loves what she gets to do, and who she gets to do it with and is committed to training a generation of world changers to build and strengthen the Body of Christ.
Michael is from a musical family and developed his talent at a young age. He has a passion for praise and you'll see him on stage helping to set the atmosphere for worship. He enjoys developing that same heart the next generation of instrumentalists. Michael believes there's only two times to worship–when you feel like it and when you don't.
Stephanie Cathey is a native of Waco, Texas and a proud mom to her two daughters and Mimms to her two grandchildren. Stephanie loves God and spends her time serving Him by serving others. She is a mortgage lender by profession and a jack-of-all-trades, a decorator, and an ambiance creator by passion.
Jacob is the Media Director of VLC; but that title does not come close to encapsulating all that he does . He is the man, the myth, and the legend behind the scenes at VLC. He orchestrates lights, cameras, and sound for both live and online services. He ensures the facilities are ready for events and manages calendars. He makes sure pastors and leaders have what they need when they need it and strives to serve excellently. Basically, if you ask any of the staff members just what Jacob does, they will answer: Everything. And that is very close to the truth.